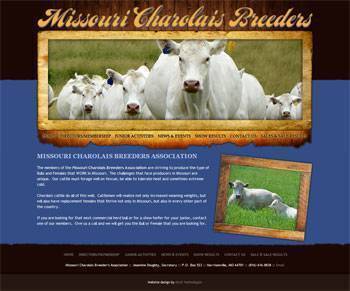 The members of the Missouri Charolais Breeders Association are striving to produce the type of Bulls and Females that WORK in Missouri. The challenges that face producers in Missouri are unique. Our cattle must forage well on fescue, be able to tolerate heat and sometimes extreme cold.
Charolais cattle do all of this well. Cattlemen will realize not only increased weaning weights, but will also have replacement females that thrive not only in Missouri, but also in every other part of the country.
If you are looking for that next commercial herd bull or for a show heifer for your junior, contact one of thier members. Give them a call and they will get you the Bull or Female that you are looking for.
Check out Missouri Charolais Breeders Association's newly designed website!
Related Photos